Whether you are an individual seeking to gain a competitive advantage or an organization looking to develop their young professionals, we have extensive experience helping people develop in the direction they desire! Our experienced coaches and facilitators bring high energy paired with the most up to date content to ensure you get the highest return on your time possible. Below are some of our most popular trainings that we offer in person, virtually, or on demand.
"Your brand is what people say about your when you are not in the room"
– Jeff Bezos
What does your personal brand say about you? Your personal brand is what separates you from your competition. Take control of your personal brand, take control of your future. In this training, you will take your personal brand from a vision to reality and learn how to protect it as you continue to improve it.
Persuasive Presentations and Public Speaking
Speaking and presenting sets you apart from your competition. Being able to stand up in front of the room and get your point across with power opens you up to more opportunities than someone without the same skill. In this training you will learn public speaking from prepping with confidence to mastering your mentality to delivering with power and persuasion.
Businesses have a business plan to lay out where they plan to take the business in the future. We take control of our futures when we have a life plan! After this strategic planning session you will walk away with insight and actionable steps to achieve your plan in the following areas of your life that you desire: Family and Relationships, Career, Health and Wellness, Continuous Learning, and Financial Freedom.
Interpersonal Communication
How well you communicate directly correlates with how successful you will be in your endeavors. Communication on any level allows for you to connect your ideas and inspirations with the people who need it. From this training, you will walk away with a detailed action plan on how to improve your interpersonal communication through understanding how you communicate, recognizing how others communicate, and knowing the applied psychology behind interpersonal communication.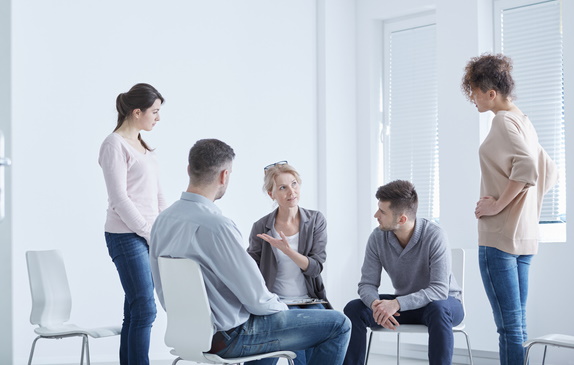 Navigating Company Culture
Every company has a unique culture, understanding how to traverse this culture lines you up to be successful. Business in itself has a unique culture that many are not accustomed to, and in turn, it takes them much longer to reach the level they desire. From this training, you will walk away with an understanding of business and company culture, what moves to make and when to make them, and how you can set yourself up for success in the culture you are in.
Time mastery is life mastery. Master your time, master your life. Everyone wishes they had more time in the day. Few people understand the simple tools to use to create more time in their day for what is important. You will leave time mastery with a detailed action plan on how to improve your productivity, create more time for what is important, and increase your overall efficiency to achieve the balance you desire in life!
"Thoroughly enjoyed identifying each segment, being able to identify people style will help tremendously. Overall fantastic!"
"Plan. Execute. Thrive….. to be more out front, vocal, always learning. Great format, very thought provoking."
"Small improvement makes big changes. Fantastic session, would love to patriciate in future course."
"This was a true attitude adjustment self-check. Making no excuses. Very good workshop. Thought provoking on a simple measures that we sometimes lose sight of."
"We all know our why, how's and what's but didn't know how to put them to work. Very high level, let us think out of the box and approach from a different direction."
"Goal setting, strategies, "what's my why", great quotes. I look forward t using these concepts with my students at UofL. Outstanding presentation – so many ideas / topics I can take back to my professional position / my other involvement opportunities."
"How to effectively brand yourself. How to be more effective with LinkedIN. Excellent topics on how branding and social media work together to get the results to improve yourself and your company."
We have coached and trained countless professionals and business owners over the years to clarify their goals, execute and adapt more effectively, build high performance teams and develop the strategies that helped them achieve their dreams faster and better than they could on their own.
Now is the time to realize your full potential